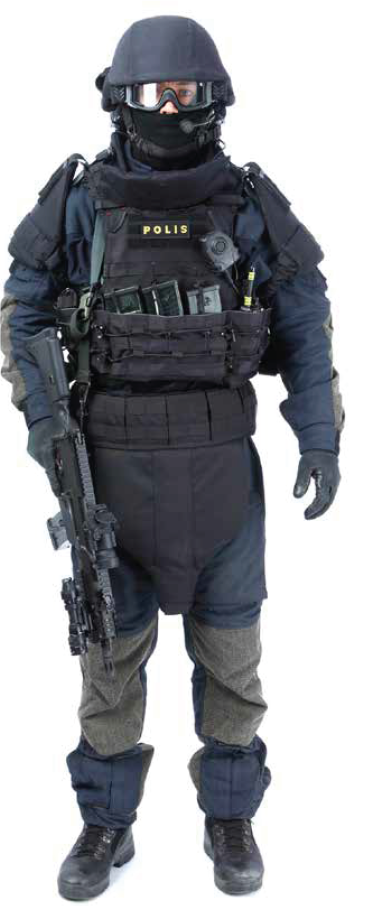 SYSTEM
The ballistic system is designed with the same ideas as our other systems. Freedom of movement, accessibility and flexibility. On top of that, we have added ballistic protection. The system is fully compatible with our clothes and all our pouches, bags and backpacks.
COMFORT
The ballistic protection is designed to minimize restrictions in movement and to be as comfortable as possible. The shoulders are padded for maximum comfort. The ballistic protection is divided into many parts: the front panel, back panel, sleeves, groin protection, belt and yoke. These parts will give you good movement and flexibility. The collar is cut low, not to interfere with the helmet or restrict your vision.
AVAILABILITY
The vest is covered with MOLLE webbings so you can place the pouches where it suits you best.
PROTECTION
The protection level of the vest can be adapted to suit your requirements. We put priority on movement before protection as ease of movement is a very good protection.
COMMUNICATION
The radio can be attached anywhere you want. There are several options where you can run the cables so they do not get caught. When not in use, the earpiece can be stored in a special compartment, keeping it protected.